Your qualified wholesale for

hunting accessories, sport shooting and outdoor supplies.
About us
The company Georg Fritzmann & Söhne can look back on a long company history. The company's founder, Georg Fritzmann, worked as a clerk at a local wicker goods trading company in Lichtenfels. One day, when a misdirected consignment arrived that contained hunting trophies instead of the desired wicker baskets, he asked his boss at the time if he could take them over and sell them on his own account. The demand was so great at the time that he registered a business as an antler shop in 1904 and became self-employed. At an early stage he began to produce objects made of deer horn, such as chandeliers, wall and floor lamps, barometers, etc., with which he made a name for himself in hunters' circles throughout Germany.


1904
Georg Fritzmann founds the company
The company focuses on trading in shed antlers and trophy processing
1952
Georg Fritzmann (junior) becomes the new managing director
The range consists of accessories and gift items made of deer horn The production of antler lights becomes one of the core competencies
1962
Managing directors
Alfred Brandmeier takes over the management from his father-in-law Georg Fritzmann
1965/66
New construction of the company building
The range is expanded to include hunting gifts and home accessories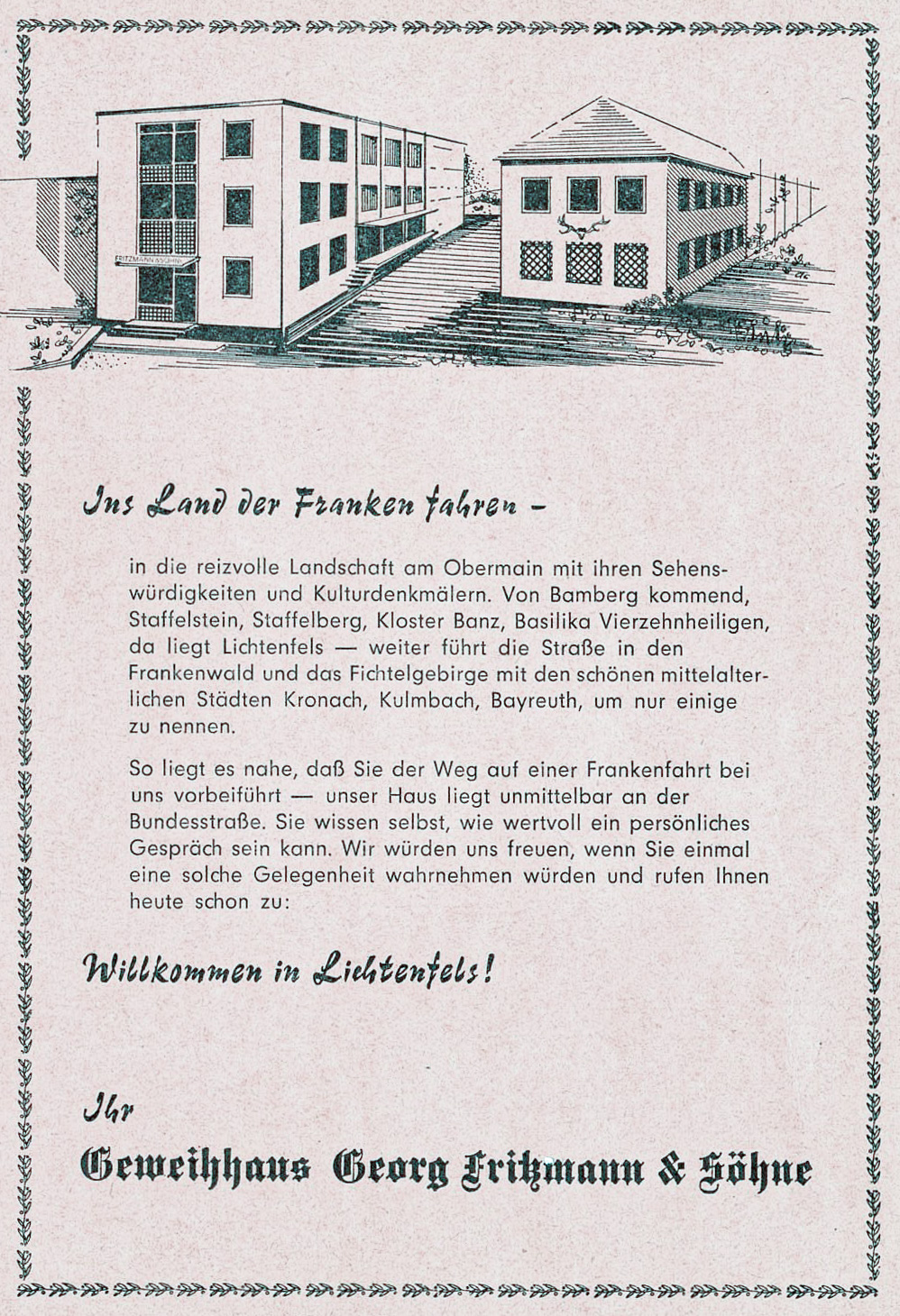 1970er
Pewter Items
Pewter items become part of the range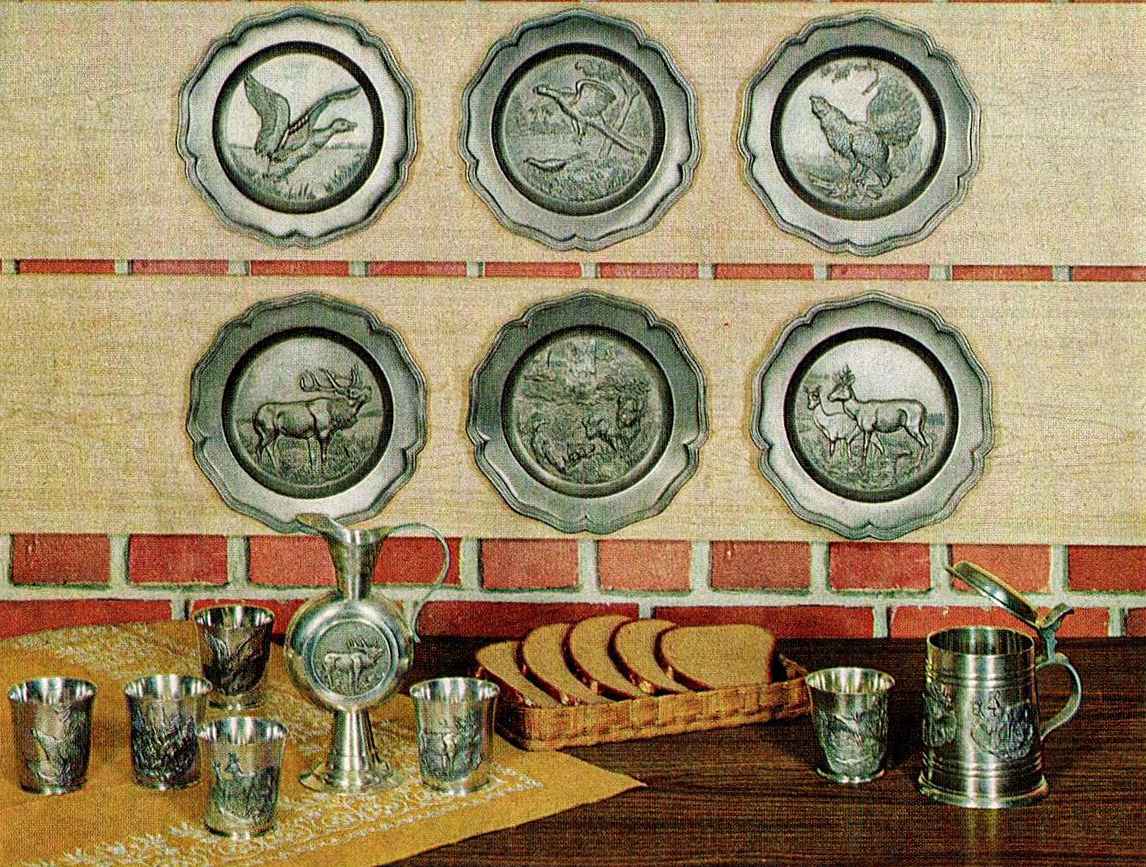 1976
Construction
Extension of the company building
1980er
Range
Pewter mugs, plates, goblets and other pewter and brass items become the main business Beer mugs complement the range
1990
Dieter Brandmeier becomes part of the management
The range is expanded to include hunting accessories and outdoor items. However, beer mugs and Armani figurines gradually become the main business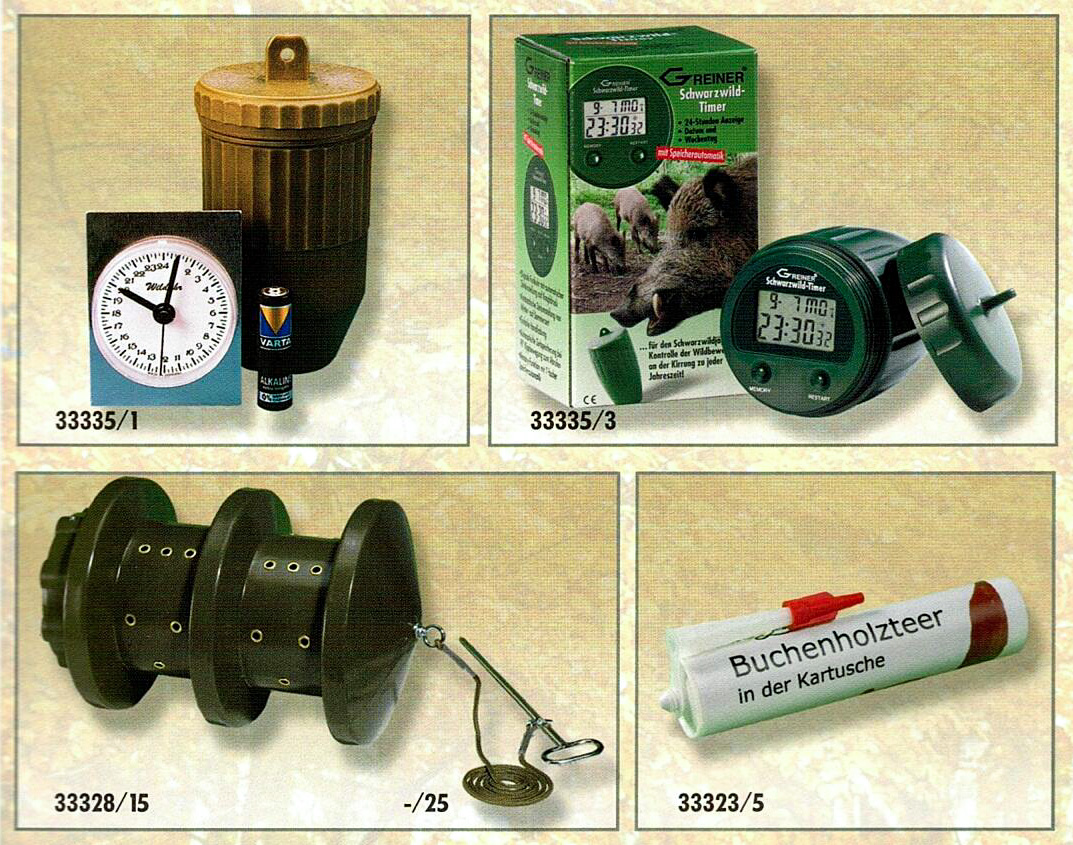 2000er
Range
The items in the field of hunting accessories and outdoor items become more diverse and dominate the business Optical products are also included in the range
2008
Construction
Extension of the company building by another warehouse complex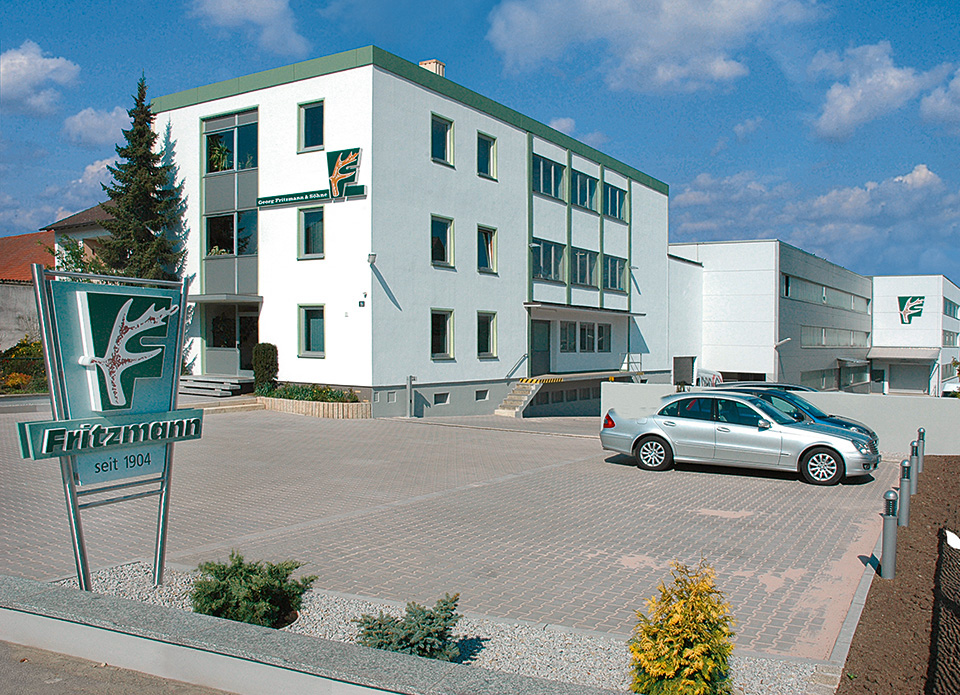 2010er
Range
Night vision and thermal imaging devices are added to the range
2021
Range
Fritzmann takes over exclusive distribution of PARD in Germany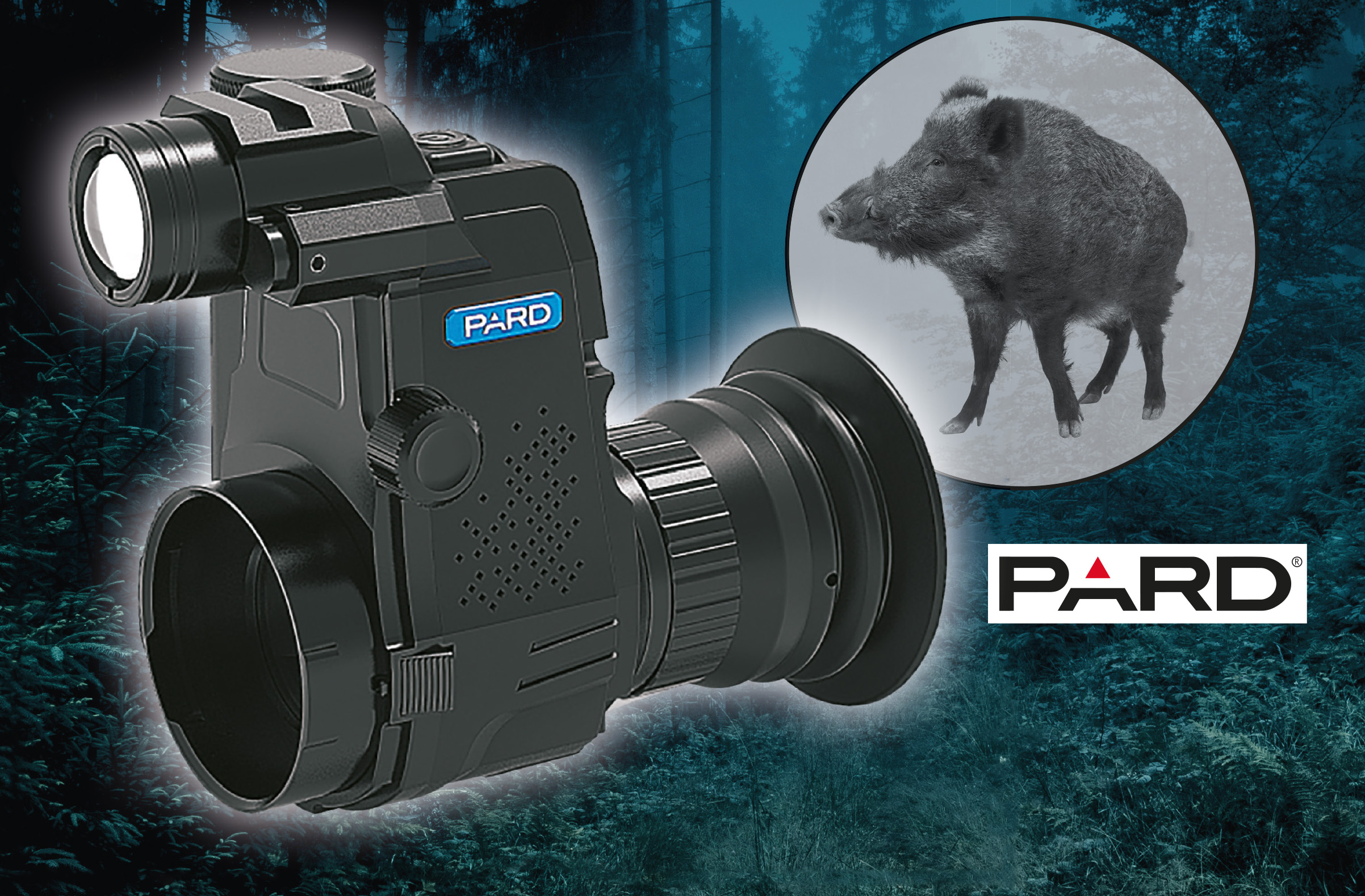 2021
Range
Acquisition of the arms trade license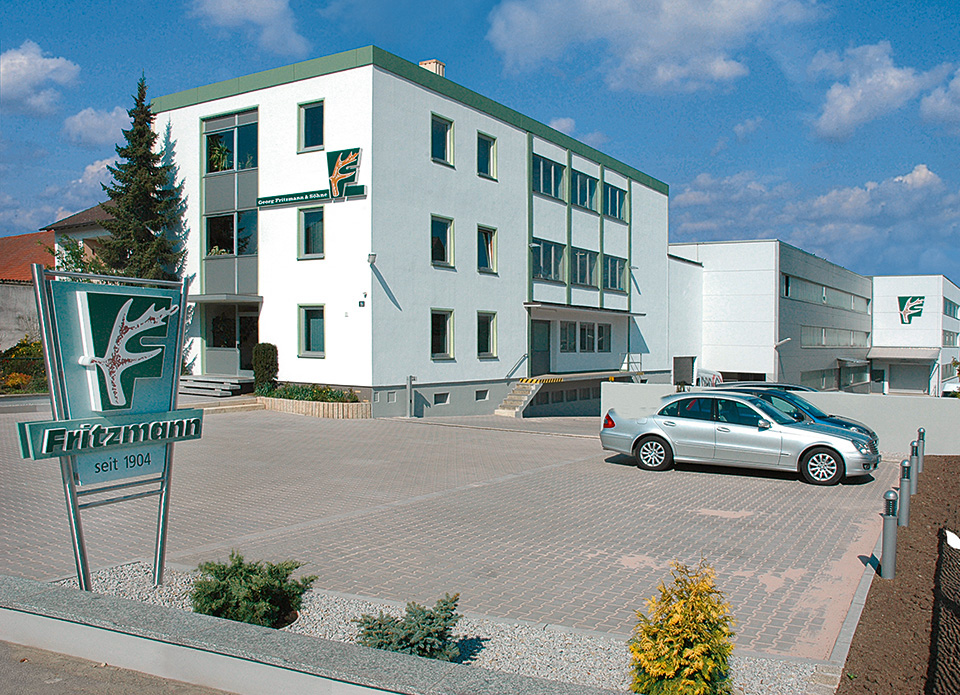 2023
Silencers complete the diverse product range
Further expansion of the range of accessories to include numerous brands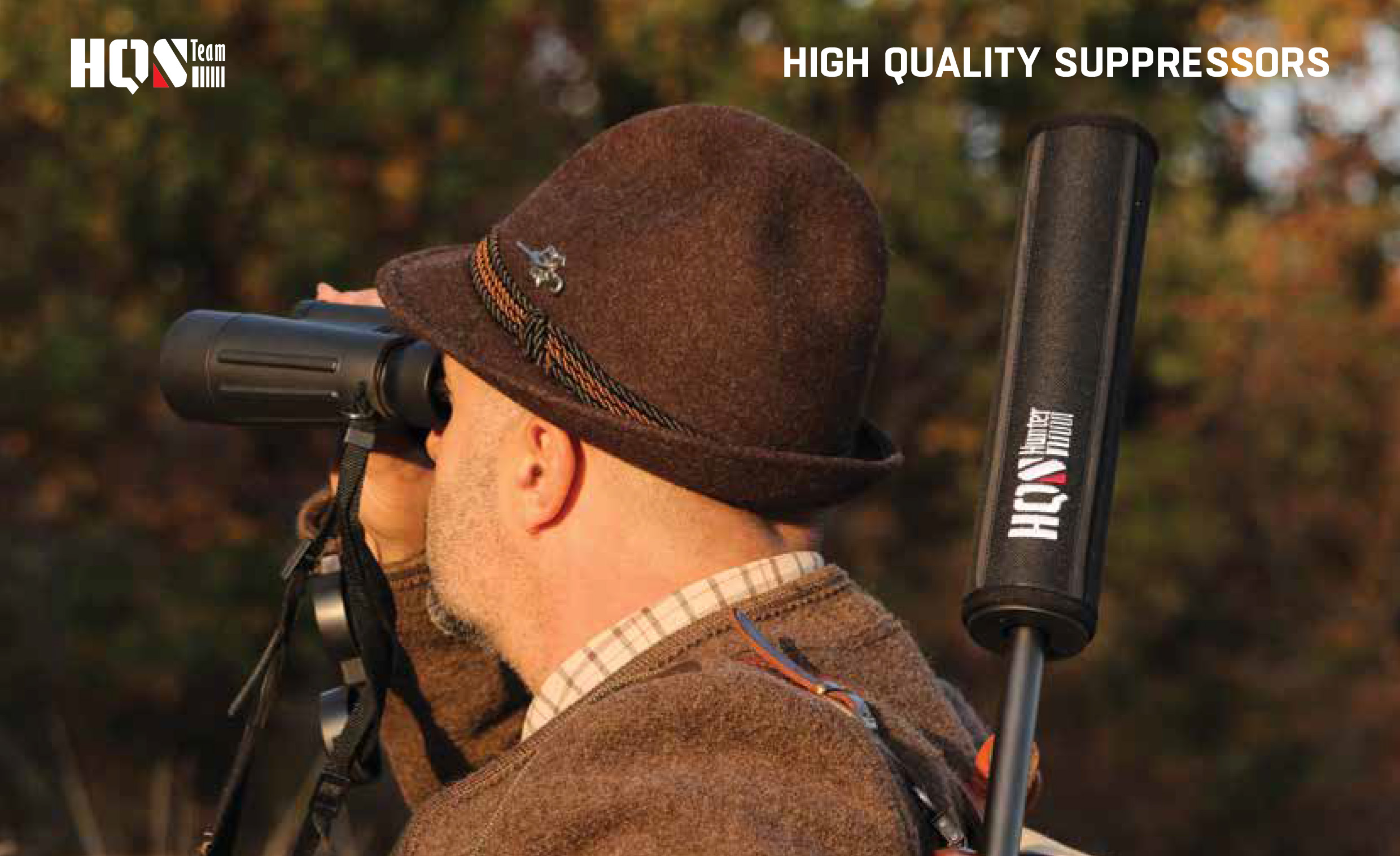 Zurück zur Startseite